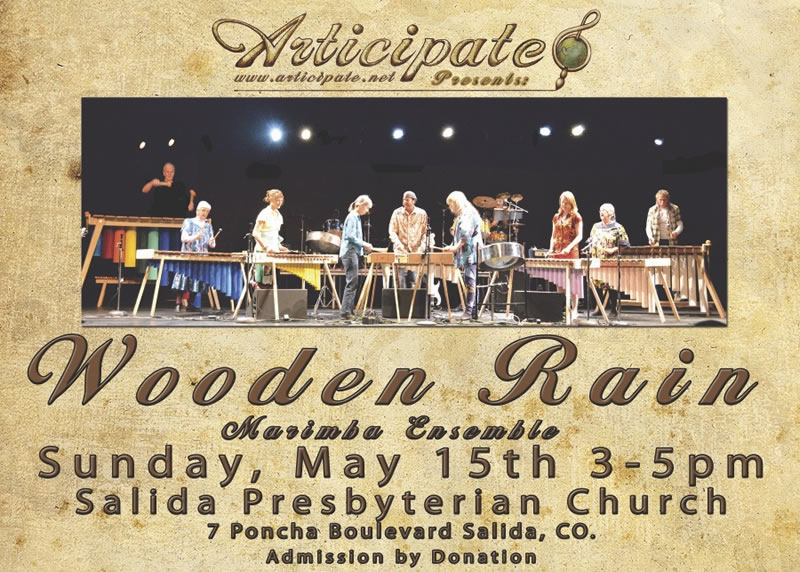 Wooden Rain Marimba Ensemble: A 12 piece band featuring 9 Marimbas, Steel-drums, Guitars, Drum-set, Percussion and songs in 5 languages.
The joyful sounds of the Caribbean, Latin America and Africa create the tapestry for beautifully sung melodies.
Powerful, subtle and evocative, put on your dancing shoes and bring your whole family!