Program Director — Trevor (Bones) Davis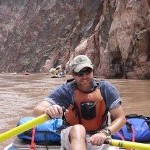 Bones was born Trevor Davis in Santa Fe, New Mexico. He has been a professional musician since 1985 . Prior to this he was a Search & Rescue Boat operator in the US Coast Guard, aquired his private Captain's licence and moved to Los Angeles. After two years in CA, he toured England with a Hair band and stayed for 10 years. Bones has been a teacher since and early age when he helped his Father teach Sailing and Canoeing. He has taught percussion for over 20 years and is a certified Skiing, Snowboarding, Rock climbing and Whitewater Kayaking instructor.
Co-Founder — Jill Davis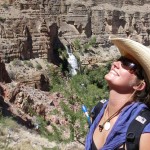 At a young age Jill Davis knew her heart would eventually find itself living in Colorado. Born in Trenton, Michigan and re-located to Kansas during her teenage years Jill began her love of the outdoors through fieldtrips, vacations, camping and rock climbing with friends. As a college student, Jill chose to study education as a mode to share the wonders of nature with others. After graduating from Kansas State University with an education degree, Jill was awarded an opportunity to study abroad and spent a semester traveling in Europe and working with the University of Amsterdam. Upon returning to the United States she was offered a position teaching middle school science in Littleton, Colorado. After 4 years on the Front Range Jill took the leap to change lifestyles and head for the mountains of Salida. After several part time jobs to make ends meet, Jill scored a position with the Buena Vista Public Schools where she currently teaches a variety of high school science courses and health. Jill actively volunteers for the Colorado Division of Wildlife teaching teachers to use the environment as a classroom. Playing in the outdoors continues to pull at Jill's heartstrings and she can be found rafting the gems of the west, and traveling across the many nearby trails by bike or foot with her two dogs and husband, Articipate co-founder Bones.
Administrative Director- Jessica DuBoe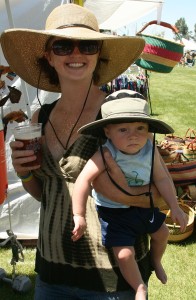 Native to Villa Grove in the San Luis Valley, my love for quiet rural living and connection to nature brought me home and inspired me to get involved with my community. I believe in the value of volunteerism and know that rewards are abounding for those that give of themselves to pursue social growth. This value led to a career in nonprofit management and fundraising. I've had the opportunity to work with a diverse group of nonprofits and gained the experience needed to help volunteer boards of directors and their staffs be effective in the pursuit of their missions. I was raised in a community of artists and have long known the importance of the arts in healthy, vital communities. Inspired by the vision of Bones and Jill to form Articipate, I initially got involved as a volunteer and I am thrilled to have the opportunity to work with the group again and see the success of Articipate's important mission.
Board of Directors
Chair– Sarah Whittington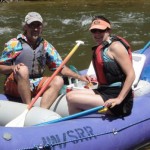 Sarah with her husband Mike moved the Arkansas Valley in 1993 and they have never looked back.  They were searching for a place that had ample recreation opportunities, a good community plus job potential (in that order) Salida fit the bill.  Sarah is an architect with her own business located in the downtown historic district.  Her emphasis is on environmentally conscious design that also reflects the style and tastes of the surrounding community and landscape.  In addition she is a partner in two rafting companies, Independent Whitewater here in Salida and Salt River Rafting in Arizona.  Sarah enjoys being involved in the community and its development, including serving on the City of Salida Board of Adjustments for over 12 years. Sarah has two daughters, Hallie and Lucy who keep her very active.  On any given day you can find the whole family rafting, skiing,biking or hiking.
Suzanne Ewy —  Secretary
Nonprofit Manager, Attorney
John Russell — Treasurer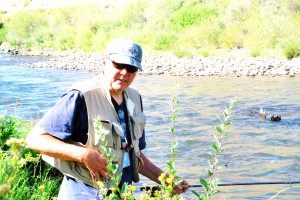 John and his wife moved to Salida in 2012 from Florissant Co., where they were associated with Sanborn Western Camps, living and working on the 6 thousand acre ranch as a part of Colorado Outdoor Education Center. With a business background, John's early career was in financial planning, securities and insurance planning for small business clients across the country. Still active with a nationwide client base, his new passion as turned to oil painting. Living in Salida has opened a whole new world for landscapes, centered around 14ers, the Arkansas River, mountain streams, farms, ranches, back roads and quiet paths of aspen and pine. Easy motivation in this serene setting at the base of some of this country's most beautiful mountains and the Arkansas River Valley. The Arkansas Valley is unparalleled in four season splendor. It is why Salida is so rich in art, music, theatre. To art, it means being a part of sharing each others talents. It means teaching those that have a heart for your same passion, a great reward and one found in abundance in Salida and through all the activities of Articipate. I am so happy to play a small part of this good venture.
Cam Ziminski
Retired Teacher & Nonprofit Manager; Owner, San Isabel Bed & Breakfast; contributing member, Land Trust of the Upper Arkansas; Volunteer, Sunshine Shelter in Poncha Springs; Volunteer, Caring and Sharing Resource Center; Past Mentor, Chaffee County Mentors
Brink Messick
Volunteer & Partnership Coordinator, San Luis Valley Public Lands Center